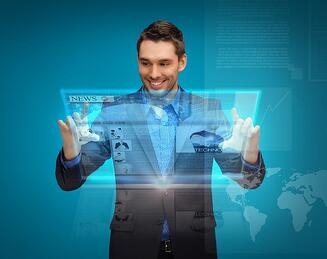 Impaired driving is the major criminal cause of injury and death throughout Canada. In 2017, there were almost 70,000 impaired driving incidents that were reported by the police.
Every territory and province has specific regulations and laws that may apply to these cases. So if you are either the accused or victim in a drunk driving case, you must contact a skilled and experienced lawyer to handle the case. The will have complete and accurate information about the laws in your area. Here we take a look at what the Criminal Code says about drinking and driving.
Impaired Driving
As per The Criminal Code people are prohibited from driving while impaired by alcohol, drugs, or a combination of these, to any degree. The penalties for this grave offence can be anything from a minimum mandatory fine up to life imprisonment, based on how severe the offence is.
Prohibited Levels of Substances
In addition to the impaired driving offence, there are certain other offences of having prohibited levels of drugs, alcohol, or cannabis in the blood within a matter of two hours of driving. The penalties could be a fines to even life imprisonment, depending on what the severity of that offence is. Here we take a look at them individually:
Alcohol Levels- The prohibited BAC (blood-alcohol concentration) is 80 mg or of alcohol per 100 ml of blood.
Cannabis (THC)- The two THC (the primary psychoactive component in cannabis) prohibited levels- it's a less serious offence for a person to have 2 ng to 5 ng of THC/ml of blood. But if the person has 5 ng or more of THC per ml of blood, it becomes a more serious offence.
Combination of cannabis & alcohol- The prohibited levels of cannabis and alcohol in combination, is 2.5 ng/more of THC per ml of blood and 50mg/more of alcohol per 100ml blood.
Penalties for Impaired Driving
Impaired driving is an extremely serious crime and it's a significant threat to general public safety. It's an offence to have prohibited levels of alcohol, and impairing drugs like THC in your blood within 2 hours of driving.
The penalties for committing this particular conduct can vary, based on the concentration of alcohol or drugs. It also varied depending on whether it is the person's first offence or a repeated one and whether they have caused the death of or bodily harm to another person.
Investigations in Impaired driving Offences
Mandatory alcohol screening- The police officers can also demand that any lawfully-stopped driver has to provide a basic breath sample so they can test it for alcohol without a reasonable suspicion that the motorist has some alcohol content in their body. If the police feel that the person may have consumed a combination of alcohol and drugs, the police may demand that the person give them an oral fluid sample.
Reasonable suspicion that the person has some drugs in their body may be developed based on various objective facts, including:
Muscle tremors
Red eyes
Abnormal speech patterns
Agitation
If a person tests positive on the oral fluid drug screener and positive result confirms there is the presence of the drug in combination with some other signs of alcohol impairment that may become grounds for the police investigation to proceed; they will then also demand a blood sample.
Other Common Investigative Techniques
The police have the right to demand that the driver submit to a SFST (Standard Field Sobriety Test) or a DRE (Drug Recognition Expert Evaluation).
These codes are stringent and that means if you have been caught driving with alcohol and/or drugs in your system and the police charge you with an impaired driving offence, it would be best to contact a skilled lawyer to handle your case.